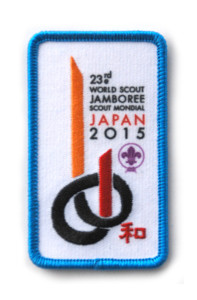 In the summer of 2015, more than 30,000 Scouts and leaders from 161 countries around the world visited Kirarahama, Yamaguchi, Japan for the 23rd World Scout Jamboree.
The event provided opportunities to raise awareness about global issues, explore the environment, participate in community service, make friends from around the world, and deepen understanding of developments in science and technology. The world jamboree is a unique opportunity for participants to experience an exciting program of activities, including: Global Development Village, City of Science, Cross Road of Culture, and the Peace Program.
Participants lived and learned with fellow Scouts from around the world. They will be housed in tents along with the BSA contingent but will soon venture out to mingle with tens of thousands of people for two weeks of activities and adventure. That's right, a world fellowship exercise on an enormous scale!
Dates: Tuesday, July 28th – Saturday, August 8th, 2015
Location: Kirara-hama, Japan
Jamboree Theme: "Wa: a Spirit of Unity" is the theme for the 23rd World Scout Jamboree. The kanji character "wa" means harmony, unity, friendship, and peace. It is in this spirit that the Scout Association of Japan will welcome Scouts from around the world to the 2015 World Scout Jamboree.
Japan is an island country in the Pacific Ocean, where natural beauty and modern cities coexist. There you'll find a rich mix of traditional and modern culture and a history that dates back thousands of years. Yamaguchi Prefecture is located on Honshu Island in the western part of Japan facing the calm Seto Inland Sea. It exemplifies many aspects of contemporary Japan, including modern cities, beautiful natural areas, traditional performing arts, historic buildings, and modern industries.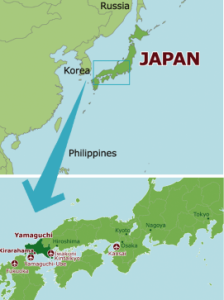 Kirarahama is a reclaimed land in Yamaguchi City, which is located in the western part of Honshu in Southern Japan. It is equipped with developed facilities and parks. Kirarahama was the site for the Japan Expo Yamaguchi in 2001 and the 16th Nippon National Jamboree in 2013.
Yamaguchi has a humid subtropical climate, with hot summers and cool winters. Precipitation is significant throughout the year, but it is much higher in summer than in winter.